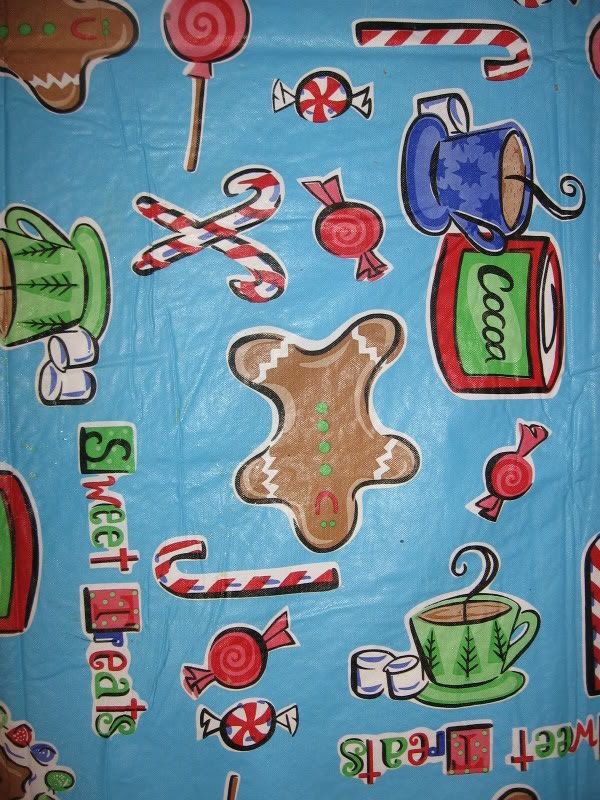 The Inspiration


I made a bag to go with the holidays. I was actually bored one night at my parents house.

We had a black out at ourhouse, so I went to my parents house and needed something to do. I took my mom's table cloth and built on it. She said she wouldn't let me cut it up so I took some paper and traced a few of the designs and then it went from there. It is still a work in progress, but here is what it is right now. I want to add a clasp or a button and also a stitching line to hold my pen in the front pocket inside the flap.

It isn't wonly like the pictures show, it is mostly the way I photgraphed it. Maybe some classes are in order. :)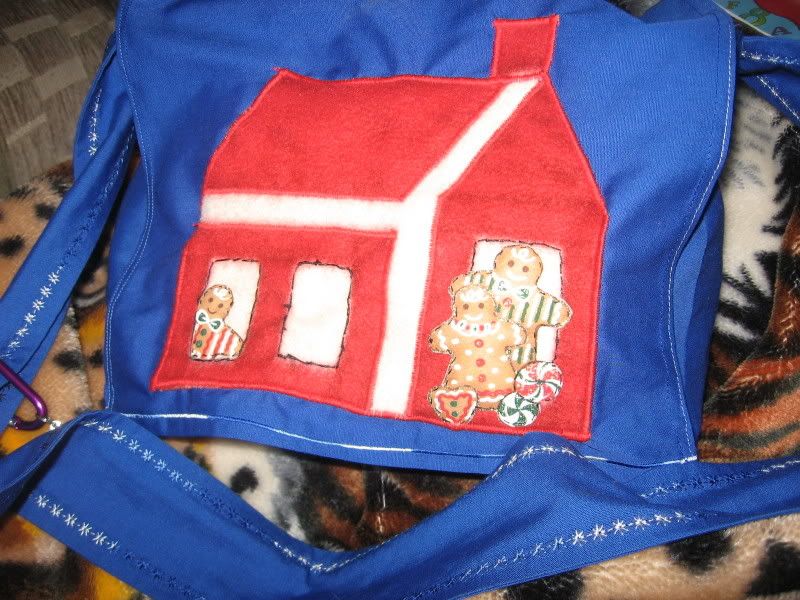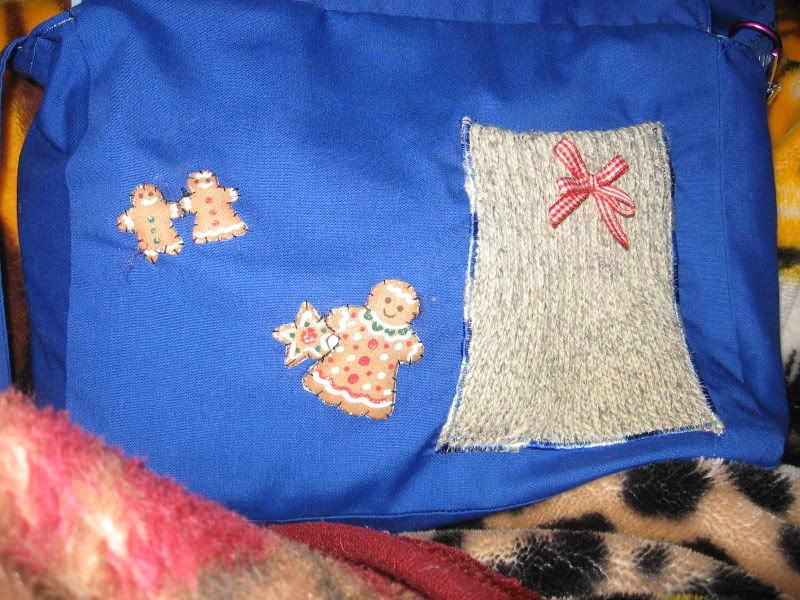 The front flap is a cut out from a fleece blanket and then a ribbon that a friend of mine had. I used the gingerbread people from the ribbon and added them around the bag. In the back I took a ribbon from a gift I had gotten and sewed it on the knit pocket, which is actually my husbands glove. The conversation for that went kind of like this.
Me: "You didn't want hose old gloves anymore did you?"
Him: "Why?"
Me: "Well, because I just cut them up with my rotary cutter for my project."
Him: "Well then it doesn't matter what I say now, does it?"
Good thing he had already bought a new pair of gloves. That would have been really bad. The lesson there is to not leave anything lying around a crafter that is bored. It will get repurposed.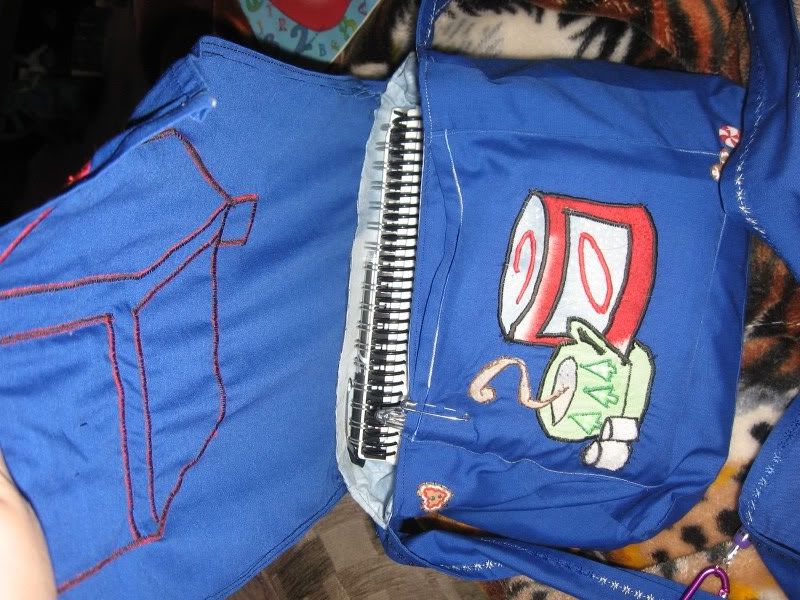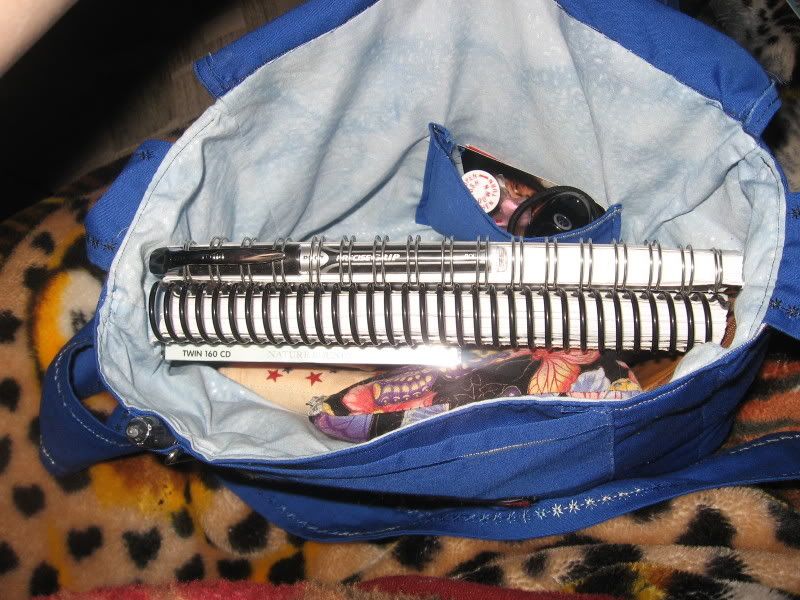 Inside the flap I cut up some scraps of fabric and appliqued the little cocoa and cocoa tin with marshmellows. It's a pocket and I want to add the stitching to hold my pen there. It holds a smallish notebook as well as my "Our Daily Bread" pamphlets. The inside is just a peice of fabric lining that was left over fram a quilt I did a while back and then the outside fabric as a smaller inside pocket. I did a sowflake detail with my machine on the strap and used just a satin stitch around the pockets and for some top detailing in small places. I love verigated thread. It breaks easily so your tension has to be just right. The stitching around the aplique is all satin stitch as well.


And all this because I was bored and everything I needed to so was at my house and needed electricity in a very dark house. I hate blackouts, but they do have some ups.